Gabriele Koch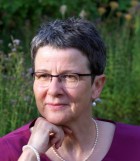 Consultant in Terminology Process Management (STAR Group)
Gabriele has a degree in Linguistics and Computer Science from Tübingen University, Germany. She has worked at STAR Language Technologies & Solutions - part of the STAR Group - for 17 years.
Her role encompasses terminology processes and management, presentations, training, webinars, university liaison and industry conferences.