Enric Torres i Feixas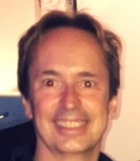 Enric Torres i Feixas (male):
Engineer of Telecommunications, speciality of communications at "Escola Tècnica Superior d'Enginyeria de Telecomunicació de Barcelona (ETSETB)" of the "Universitat Politècnica de Catalunya (UPC)" in Barcelona 1994. Awarded the first prize for the best final degree project titled "Enhanced Teletext Generation with extended character repertory (level 1.5)" by the Official Spanish College of Telecommunications Engineering (COIT) in Madrid 1995.
He founded Anglatècnic in Barcelona 1999 and since then he has been the CEO of the company mainly developing tailor made software systems and tools for a wide variety of broadcast companies with special emphasis at accessibility on television.
He has participated in the Advisory Board of the European HBB4ALL project as expertise in the field of accessibility and is active in the European ImAc project for accessibility in immerse media where Anglatècnic is one of the partners.