Conference Programme
Thursday, November 3, 2016
Plenary Panel: Agile Mediascapes
Chairperson:
Jorge Díaz-Cintas, University College London, UK
Chris Fetner, Netflix, USA
Denise Kreeger, Netflix, USA
Allison Smith, Netflix, USA
Alan Gill, Deluxe Media, UK
Andrew Lambourne, Leeds Beckett University, UK
11:00 – 11:30 Coffee Break
13:00 – 14:30 Lunch Break
Chairperson:
Aline Remael, University of Antwerp, Belgium
Agnieszka Szarkowska, University of Warsaw, Poland
Are Interpreters and Subtitlers Better Respeakers?
Pablo Romero Fresco, Universidade de Vigo & University of Roehampton, UK
Negotiating Quality in Accessibility: The NERT Model for Interlingual Live Subtitling
Monika Szczygielska, Widzialni Foundation, Poland
Live Subtitling through Automatic Speech Recognition vs. Respeaking: Between Technical Possibilities and Users' Satisfaction
Chairperson:
Josélia Neves, College of Humanities and Social Sciences - Hamad bin Khalifa University, Qatar
Floriane Bardini, Universitat de Vic - Universitat Central de Catalunya, Spain
Living the Film: A Reception Study on the Film Experience of Visually Impaired Spectators
Mariana Lopez, University of York, UK
Towards a Framework for Enhanced Audio Description
Anna Matamala, Universitat Autònoma de Barcelona, Spain
New Tools for Audio Description Research: The VIW (Visual Into Words) Project
Learning Café: Subtitling - A Roadmap for the Future
Kristijan Nikolic, Centre for Translation Studies, University College London & Lindsay Bywood, University of Westminster, UK
The subtitling industry has undergone seismic changes over the past couple of decades, triggered both by technological advances and commercial imperatives. There is no evidence to suggest the pace of change is slowing, so what does the future hold? This session brings together stakeholders from all corners of the industry to attempt to sketch a roadmap for the short to medium-term and provide a forum for informed debate.
Chairperson:
Minako O'Hagan, University of Auckland, New Zealand
Jun Yang, University of Leeds, UK
Visualising Crowdsourcing Translation Practice in China - A Case Study on Yeeyan
Yota Georgakopoulou, Deluxe Media & Vilelmini Sosoni, Ionian University, Greece
Crowdsourcing for the Creation of Parallel Translation Corpora: The Case of TraMOOC
16:00 – 16:30 Coffee Break
11:00 – 11:30 Coffee Break
13:00 – 14:30 Lunch Break
16:00 – 16:30 Coffee Break
Jan Ivarsson Award Ceremony
The conference programme is subject to change at any time without prior notice.
Keynote Speaker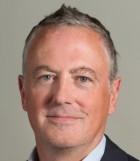 David Padmore, TVT, UK